VW WIPER BLADES
Starting at $17.50 Each
Make sure you can see the road and that your visibility is 100%! If it's time for new wiper blades stop by to see us. In stock and ready for installation.
Prices plus tax and installation.
ALL-WEATHER FLOOR MATS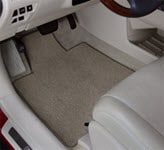 Starting at $105 a set
Get ahead of the weather and protect your carpets with VW All-Weather Floor Mats!
Now in stock at Volkswagen of Crystal Lake. Prices plus tax.
VOLKSWAGEN BATTERIES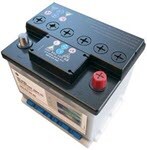 Starting at $154
Is it time to replace the battery in your VW? We have a terrific selection to keep your car starting and running like a pro.
Contact us for battery testing and installation charge. Prices plus installation, tax and disposal.
Specials Navigation
Hours
Monday

7:30 a.m to 5:00 p.m.

Tuesday

7:30 a.m to 5:00 p.m.

Wednesday

7:30 a.m to 5:00 p.m.

Thursday

7:30 a.m to 5:00 p.m.

Friday

7:30 a.m to 5:00 p.m.

Saturday

Closed

Sunday

Closed